Read this article to learn what is Click Banking and how you can use this Model to build your Email List for free.
WHAT IS CLICK BANKING
Click banking is like 2 people doing an exchange with the same quantity of clicks. You ask somebody who has an email list with enough quantity of subscribers to generate clicks to send you 100 clicks and you send him 100 clicks in return from your List.
This is it This is how Click Banking works.

WHO CREATED CLICK BANKING?
Click banking was created by solo ad vendors with the main idea of growing an Email list fast. I do not think there is as info who was the author of Click Banking idea.
HOW TO DO CLICK BANKING TODAY?
This is how you can start doing click banking today.
Step 1. Go find Click banking Facebook groups and register:
– ClickBanking Testimonials
– Solo Ads + Clickbanking Testimonials
– Best Solo Ads and Ad Swap, Buy and sell Solo, Clickbanking Testimonials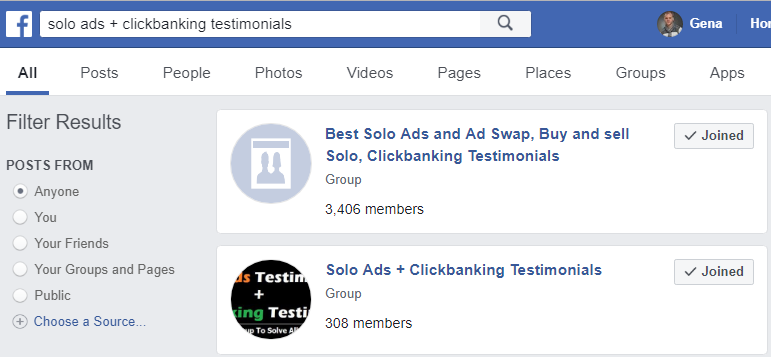 Step 2. Create a message to attract your first partner for click banking.
What should be in your message?
First of all you need to find a guy who will send you traffic first – most of them will ask you to send your clicks first.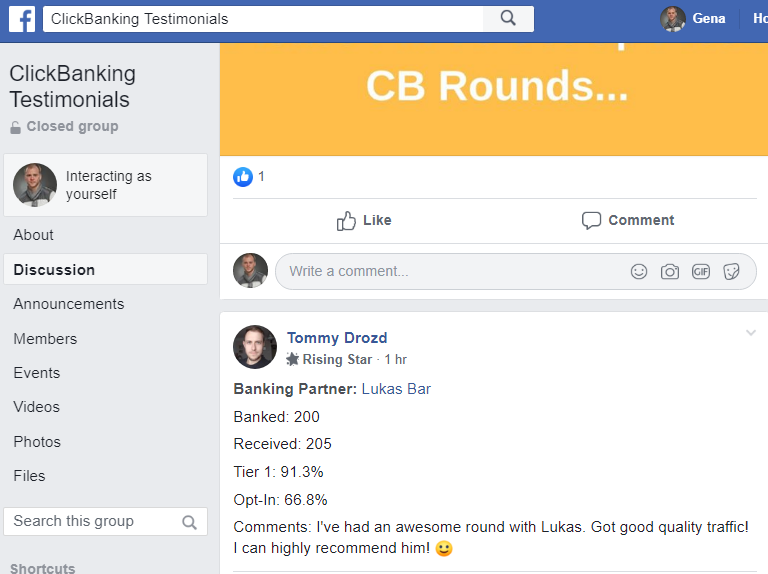 Then just go to his Facebook profile and type him a message that you are interested in Clickbanking – if he agrees to send you clicks first then you simply send him your tracking link and he starts sending traffic to you. This is it.
Step 3. You need to have as much as you can partners who will send you clicks first. This is how you can build your List for free.
On this step, you create your rotator for click banking partners and send traffic to this rotator to deliver your clicks.
CREATE ROTATOR FOR CLICK BANKING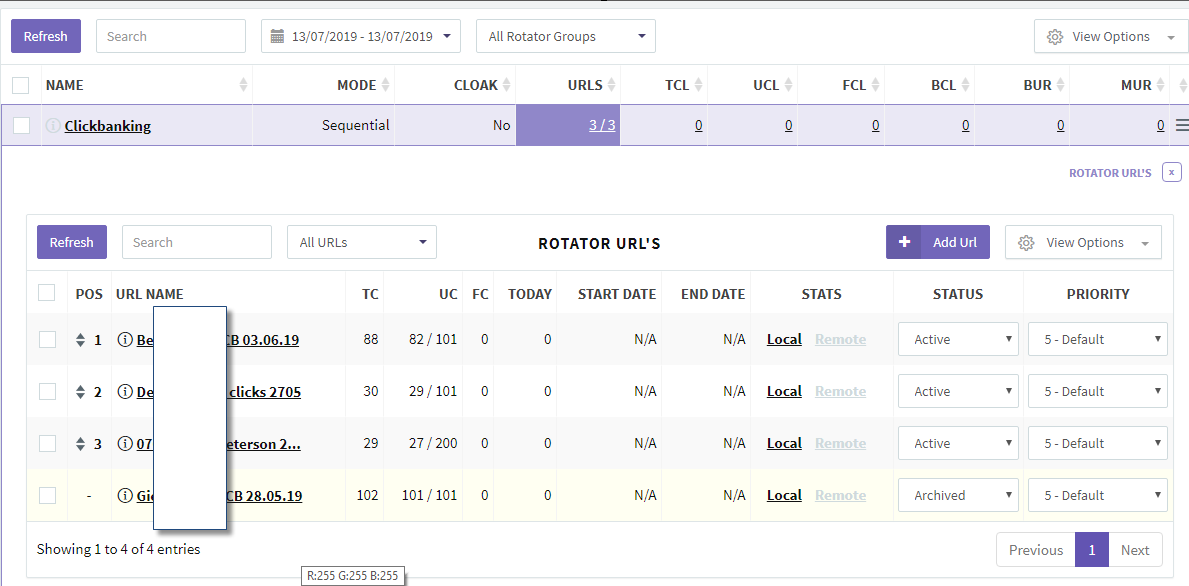 PRO TIP. Most of the well-known and respected Solo Ad Vendors, however, do not use click banking anymore since the quality of the List will go done dramatically as soon as you start using Click banking on a regular basis.

Also, read my article:
CLICK BANKING REVIEW: HOW to BUILD YOUR LIST FAST AND EASY